About TMJ & Sleep Therapy Centre of Cleveland
TMJ & Sleep Therapy Centre of Cleveland has been helping adults and childrenfor many years. We understand the complexities of craniofacial pain and sleep-related breathing disorders and how they overlap and impact the lives of millions.
The TMJ & Sleep Therapy Centre of Cleveland team has crafted a proven system for diagnosing and treating craniofacial pain—pain in the face, joints, ears, neck, and head. Cleveland residents can also seek our help for sleep-related breathing disorders—no surgery required. We help adults get the sleep they need to not just function, but thrive at work and at home, eliminate migraines in patients of all ages, and even solve cases of chronic bedwetting in children. Our singular goal is to improve the lives of our patients using proven methods and state-of-the-art technology.
Dr. Kristina Wolf, MS, DMD
Diplomate, American Board of Dental Sleep Medicine
A little about me… I am a Cleveland native and a mom of two amazing little kids, Kaia and Leo, who are the light of my life. It was actually these two little humans that got me interested and involved in the world of sleep. What further intensified my desire to get involved in the disciplines of sleep and pain was my own struggles and healing journey after suffering with my TMJ and Sleep issues. Oftentimes, I ended up with more questions than answers when seeking help with my own issues. This led me on an intensive dive into the worlds of dental sleep medicine, craniofacial pain, TMJ disorders, as well as, breathwork and breathing techniques, nutrition and supplementation, cardiac coherence, vagal tone, tethered oral tissues, myofunctional therapy, as well as many other modalities.
Beside my practice, I am also a professor at my Alma Mater, Case Western Reserve University School of Dental Medicine, where I teach the sciences including Anatomy, Physiology, and Neuroscience. I received my Doctor of Dental Medicine (DMD) from CWRU, as well as a Masters of Science (MS) in Applied Anatomy. I ADORE teaching and I believe that skill set is what is most important in my practice—teaching my patients about their conditions and educating them on the path to healing and wellness. In addition to dentistry, being a professor and a mom, I also have a passion for fitness and dance. I love to run and be in nature, I enjoy participating in CrossFit, Pilates and Yoga and have recently taken up Latin dancing!! I look forward to working with you and meeting you soon!      -Dr. Kristina
Dr. Chester Dickerson
Acupuncturist & Functional Medicine Practitioner
After earning his Medical Degree, in 1988, Dr. Dickerson continued his education, earning a MSOM in Acupuncture and Oriental Medicine, from Southwest Acupuncture College (SWAC), in Albuquerque, NM. It was there, Dr. Dickerson, became a Professor, teaching classes in biomedicine, and Clinical Supervisor of Auricular Acupuncture. Dr. Dickerson was SWAC's first recipient of the Dr. Eddy Award for Excellence in Maintaining High Academic Standards, as well as co-founder and President of Acupuncture Alumni Association of New Mexico. He has been an Oriental Medicine Practitioner, and Acupuncturist, since 2007, becoming an Auricular Acupuncturist in 2009.
Since 2009, he has maintained his membership with the National Acupuncture Detoxification Association, as an AcuDetox Specialist; he then became certified as a Functional Medicine Practitioner. He is Board Certified by NCCAOM, is an active member with Diplomate status, and recently became a member of Ohio Association of Acupuncture and Oriental Medicine. He serves on the Board of Directors for Medical Doctor's Union.org, Houston, TX. He is a licensed acupuncturist with the State Medical Board of Ohio, having expertise in pain management, behavioral health, and addictions of all types. Currently, he is enrolled at the College of Integrative Medicine, pursuing a dual certification in Integrative Medicine and Clinical Nutrition. His hobbies include: Community Outreach, abstract acrylic painting, reading and spending time with his Doberman, Ice. He is bilingual in English and Spanish. Dr. Dickerson is working, with a colleague, toward launching an online Functional Medicine practice, with a passion in Mental Health and Autoimmunity.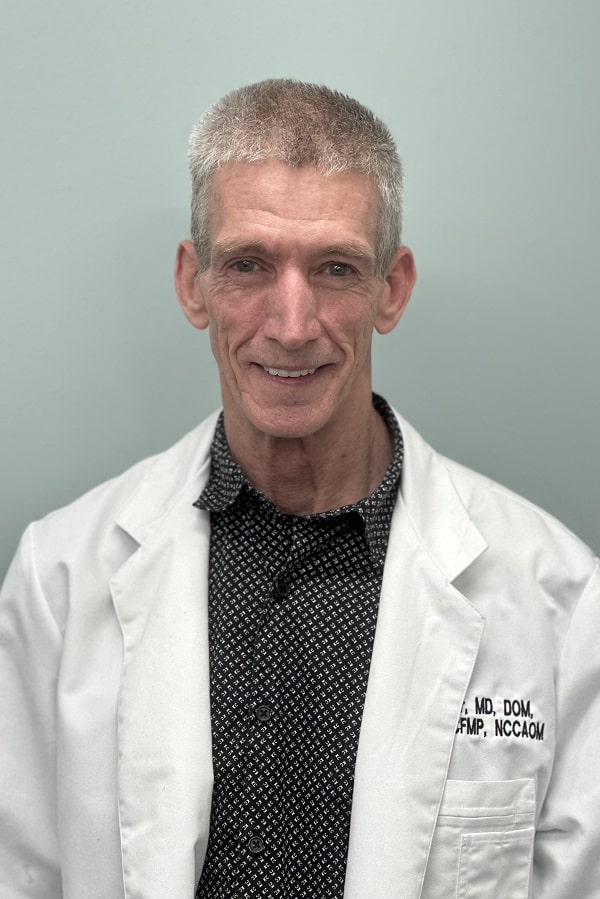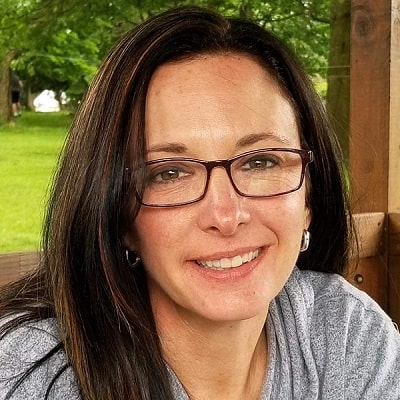 Amy Scott
Clinical Team
Amy is an Expanded Function Dental Auxiliary and has worked in the dental field for 21 years. She has been with Dr. Kristina, and the TMJ & Sleep Therapy Centre of Cleveland, going on 3 years. Outside of work, she enjoys spending time with her 2 boys. Amy also likes biking, cooking, wine tasting, and spending time at the beach.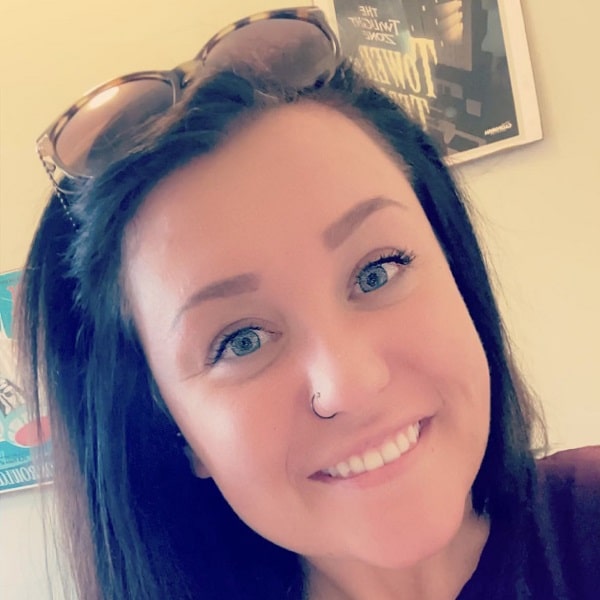 Sam Boehm
Clinical Team
Sam joined the TMJ and Sleep therapy Centre of Cleveland team, in January of 2023. She has been in the medical field since 2014. In her free time, Sam enjoys camping, family time and spending time outdoors.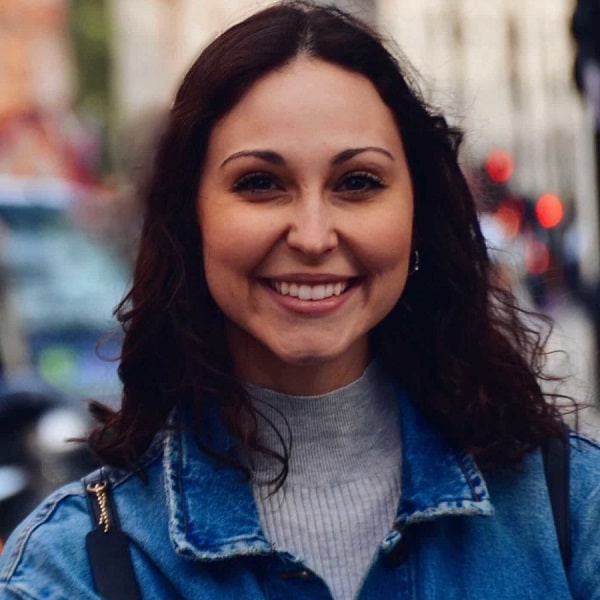 Carly Rankin
Nutritionist
Carly grew up in Marietta, OH and moved to Cleveland after graduating from Ohio University. She attended Case Western Reserve University for graduate school, and has been awarded a Master of Public Health (MPH) in Health Promotion & Chronic Disease Prevention, as well as a Master of Science (MS) in Nutrition. Currently, Carly is pursuing a certification as a Functional Medicine Practitioner through Functional Medicine University, and is eager to start practicing functional medicine in the near future. Carly takes an integrative and functional approach to nutrition, which explores interrelationships between one's diet, biological systems, stress, lifestyle and environment to target chronic disease, inflammation, and promote optimal whole body function. In her free time, Carly enjoys cooking, plant collecting and gardening. She likes to spend her time outside and loves anything that involves water, particularly waterskiing. Carly is also an artist, who finds pleasure in acrylic painting.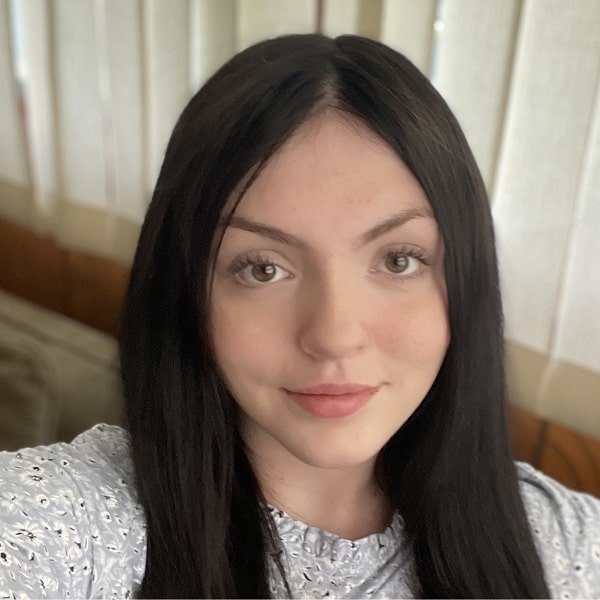 Caylin Allred
Front Office
Caylin is the newest member of our team. She's been working in medical administration for a year now and is looking forward to expanding her knowledge and work experience in the medical field. In her personal life, Caylin is a mom to two wonderful little boys and enjoys spending her time outdoors, connecting with friends and family, and lending a hand to anyone in need. She has a deep passion for giving back to others and her community; she hopes to be able to do that through her work.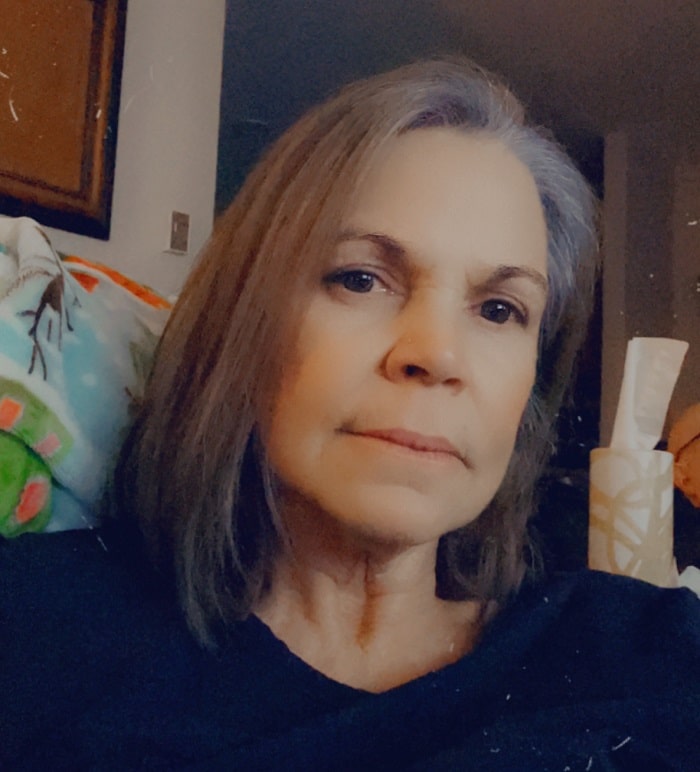 Laura Lawrenz
Office Manager
Learn more about what
our patients

have to say
about the TMJ & Sleep Therapy Centre of Cleveland
Chagit R.
5.0 ★★★★★
Dr. Wolf has provided me with amazing care. My symptoms have nearly completely resolved and she is extremely comprehensive in her treatment. I would highly recommend her to anyone having jaw or sleep issues.
Teri C.
5.0 ★★★★★
This is the office and staff to go to, for TMJ and or just sleep difficulties. Not only is Dr. K's knowledge of both areas stellar, but she strives to continually educate herself to provide support and answers for her patients. I so wish I had known about the root of my sleeping problems yrs ago, but I am so thankful I have been under her care now. So many issues have improved and I am grateful.
Lisa V.
5.0 ★★★★★
Dr. Kristina and her team are very knowledgeable and caring professionals. I started with their office due to jaw pain as a result of a sleep disorder. Dr. Kristina uses sophisticated imaging equipment which results in a thorough evaluation and personalized treatment plan. I always appreciate their geniune concern and also their smiles at my office visits! Thank you for making a difference in my health and quality of life!